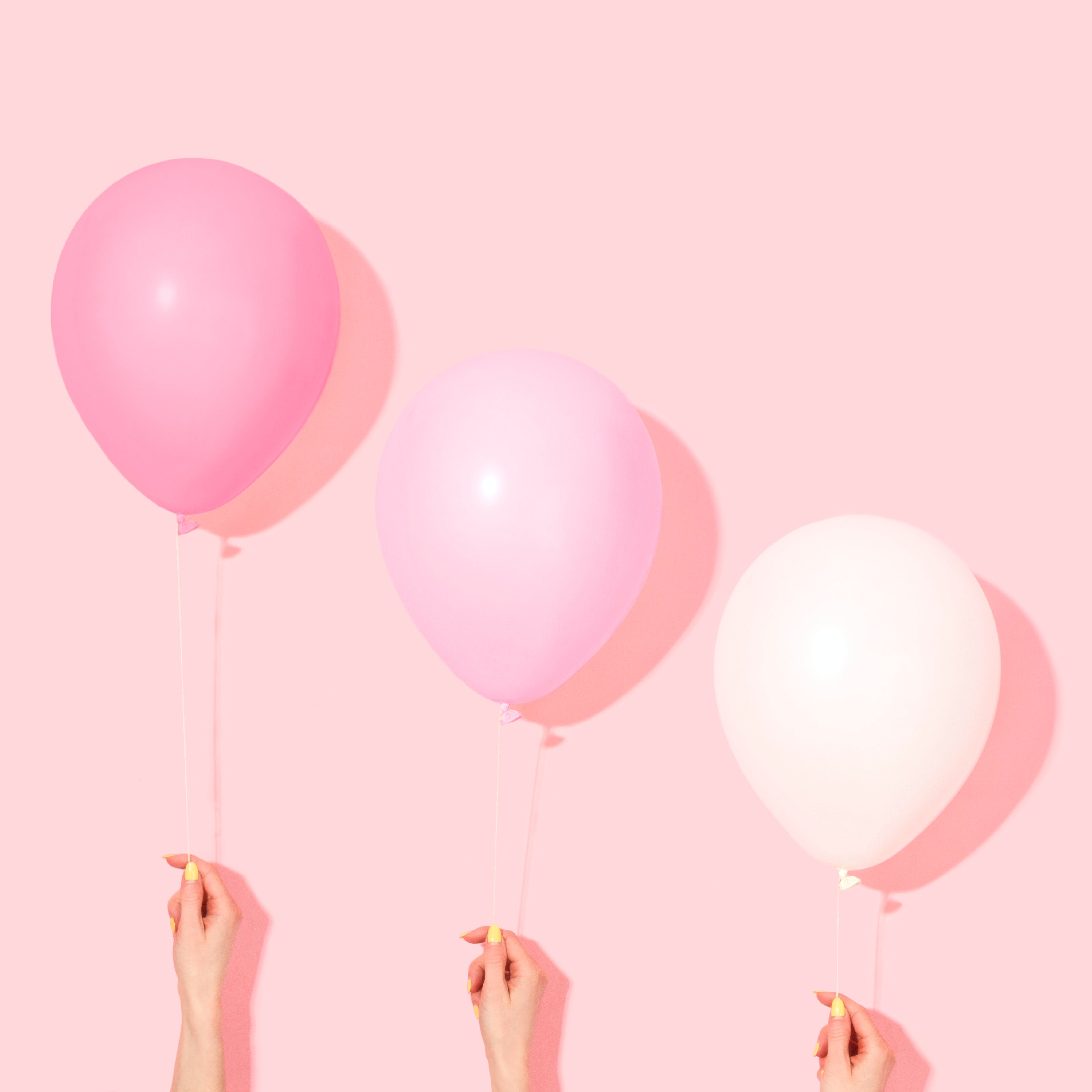 Hi there, fit and fabulous mamas! We're proud of you and everything you do. And now, It's time to get your baby workin' it too.

Exercising is a super-important ingredient to leading a healthy lifestyle not only for you, but also for your babies! When adults hear exercise, they see weights, running on a treadmill and going to the gym! Now, now, don't get all worked up, we're not suggesting anything like that for your little munchkins. In fact, for kids, exercise really just means playing and being physically active. This helps the flexibility of their muscles, builds strength in their body and is just a healthier outlook on life!

Well, mamas and papas, here's presenting to you three super exciting home-workout activities that your little ones are going to LOVE!
Balloon Kicking | Inflation, we tell you … it's everywhere
We bet that's a one you haven't heard before! Balloons!! What a treat it is to have them around the house. Friends, family, neighbours- they love extending their congratulations and come bearing balloons. All for the baby, of course! It can sometimes get quite sad as a parent, that any gift you get is all for the baby! But moving back to … balloons! Not only are they a delight, but they also work as a great workout tool !! A baby's own weight-lift if we dare say.
This activity is suitable for any age really, but it can be started before a child can even learn how to crawl or walk. All you would need is a (helium) inflated balloon and some string. The first step is to make a large loop in the string, just the right size of your child's foot, and then carefully place it over! The next step is to sit back and enjoy the giggles.
Wait, that's it? Yes- not rocket science. Check out this video to see how it happens!
Babies will quickly learn from their natural kicking behaviour that a movement in their legs will make the balloon move. It will give their leg muscles quite a workout and also develop their eye coordination. We believe that it's a great, if not the most innovative exercise idea! For some extra adventure, you could use two balloons on a string and place them on each foot! Add a little spice, and you could even find some hand exercises in there. And hey, if you're in for a hike, why not try it yourself and have a session with your child?

Warning- we may have finally given you that one excuse to quit the gym; balloons.
Peanut Ball Exercises | In a nutshell …
When it comes down to baby exercises, the book says that neck strengthening and tummy time are super-important! This is because, in their early years, children spend hours and hours just lying on their backs (gosh what I wouldn't give to time travel! ), and spending time on their belly in later years is crucial towards building strength in different positions
Now as much as you and I would love lying on our tummies as a workout, your baby probably won't find it as amusing! Not all of them will jump on the tummy time train- which is why it's important to have some fun with it. And what's more fun than ….. a giant peanut ball?
Yes, go on read it again- it does say peanut ball! That's exactly what it is, an exercise ball shaped like a peanut. Some of you mama's may be familiar with it-  all the way back to when you brought your little munchkin to this world!
For baby workout time, all you need is to hold your baby on top of the peanut ball, with their belly facing down. Next, roll the baby gently backwards and forward- but hey stay still, you've still got to hold your baby! This process will aid them in getting used to the idea of holding their heads and necks in an upward direction.
For some extra fun, tie a superhero cape around your baby- and make them feel like they're flying away on a mission! It'll drive 'em nuts!
Bicycling | I'm two-tired for this
Have you ever heard of indoor cycling? Not the gym one. The one where your mom tells you to cycle the baby's legs to help relieve gas? Yes– turns out that not only is it a natural method for pushing air out of the system, but it's also an incredible manner to work the baby's lower body! Legs, hips, knees, abs– no six-pac abs goal here, we're in it for the strength!
It's fairly simple to carry out really- put your child on their back and gently move their legs up and around as though pedaling a bicycle! This movement in their muscles helps increase flexibility, range of motion and eye coordination.
To heighten the fun factor, why not sing or coo while you do the motion? Some vroom vroom noises might also be a great way to keep your baby engaged. Perform the bicycle movement slowly and gently three to five times, but make sure you take frequent breaks before repeating the process. As long as the baby's smiling and kicking around, keep it going! They're wheel-ie enjoying it!

__
While these baby exercises are not meant to get your kids into the tiny Olympics, they sure are an excellent way for them to get stronger and learn important skills. We hope these ideas help in ensuring a fun and creative workout and give some cute moments to cherish for a lifetime.
We would love to see how it turns out so be sure to snap some cute pictures and tag us on @milkitbaby.shop or #milkitbabyshop.
Need some more advice? We are here for you, mum & dads! Drop us a message on our Instagram or email us at hello@milkitbaby.shop - we'd love to chat.
Written by Shivani Kakkad