Super soft & reversible playmats
made from tpu foam, 100% PVC free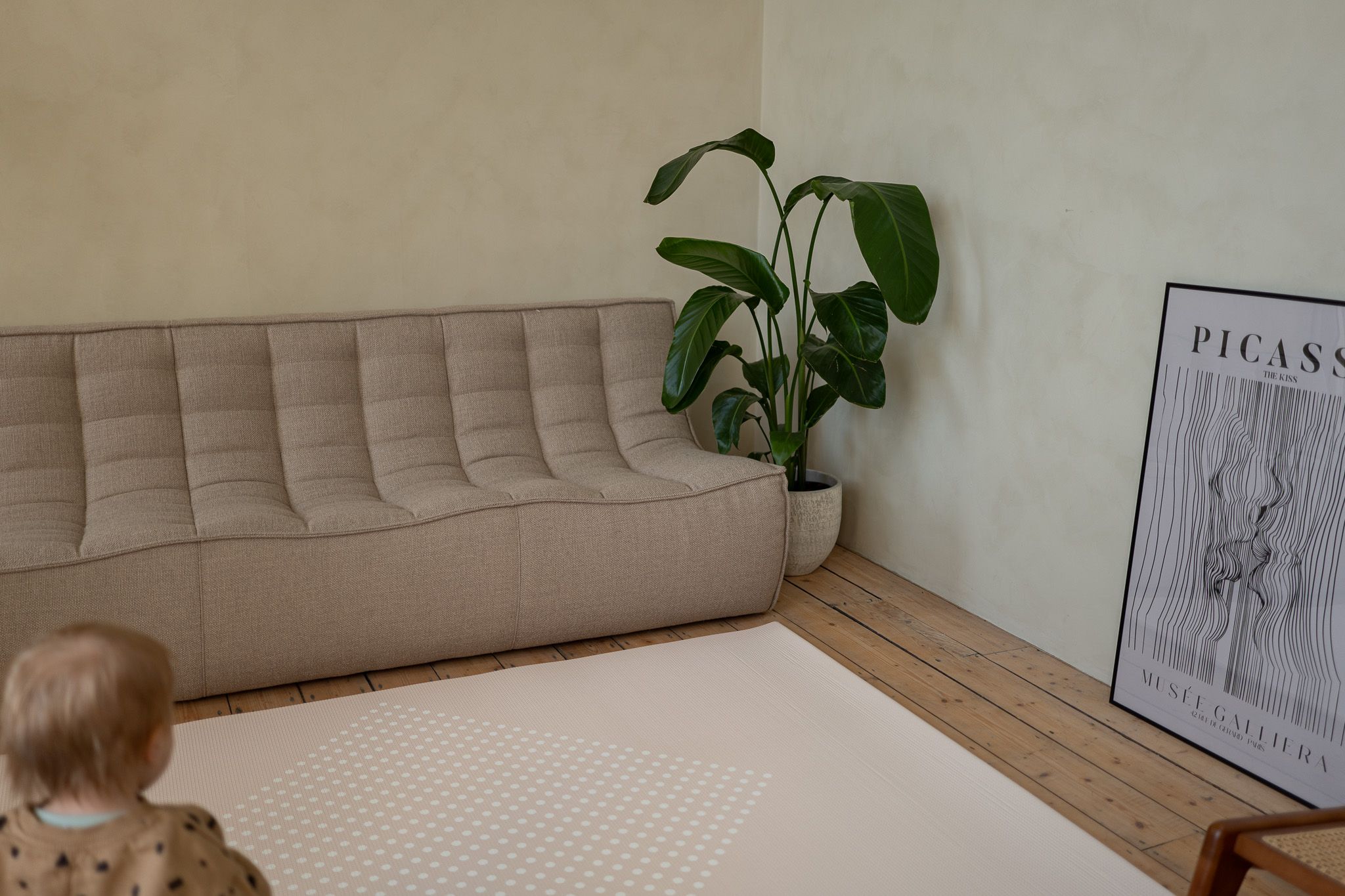 SAFE AND STYLISH? YES PLEASE.
Our reversible 2-in-1 design gives you double the aesthetic and double the choice. Made from high quality TPU foam with a super soft and squishy feel, Milk It Baby Playmats™ are non-toxic and 100% PVC free. 1.5cm of high-density foam protects your baby from falls, stumbles, and tumbles — 3 times thicker than most yoga mats.
Learn More
LOVED BY 10,000+ FAMILIES WORLDWIDE
"We have been using their playmats for a very long time and I highly recommend! My kids also love their bowls and spoons as well as the bibs." 
⭐⭐⭐⭐⭐
Mai Williams
"It's really hard to find cute, unique playmats - I had been searching for ages actually. A friend told me about your brand which is how I came across it, and I'm very happy I did!"
⭐⭐⭐⭐⭐
Emma Elias
"Milk it Baby is my go-to brand for baby showers and first moms. Their products are incredibly chic, practical, and don't contain any harmful chemicals."
⭐⭐⭐⭐⭐
Krystal Tolani
"I absolutely love their play mat. It's soft and the fact that it's double sided is an added bonus. My girls are enjoy amazing pictures and I also used it to get a quick home workout done. Highly recommend!"
⭐⭐⭐⭐⭐
Teresa Rodriguez Velez
"Just wanted to say we love the Hong Kong Playmat. Great product! Not a wrinkle or any wear and tear. Thank you! love Jo and baby Eva"
⭐⭐⭐⭐⭐
Jo Hinrichs